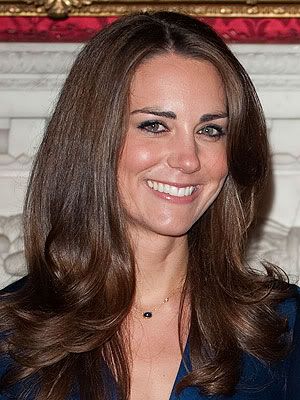 Kate Middleton: Prince William's princess bride-to-be.
Kate Middleton, 29 is counting days to her marriage with famous British Royal, Prince William this Friday 29th April. Like other bride, Kate wants to look perfect in her best wedding dress. Being the focus of everyone's attention, every bride want to lose some weight, tone up and slim down on that big day.
During a royal visit to Northern Ireland recently, a woman in the crowd told Kate to not lose any more weight. But Kate replied that it was "all part of the wedding plan". So what has Kate done to slim down for her wedding?
As quoted by OK! Magazine from
ABC News
, Kate trying to lose weight ahead of the wedding, with a
high protein low carb diet
that originated in France. This French-style dietary pattern known as
Dukan diet
is also reportedly followed by
Jennifer Lopez, People's Most Beautiful 2011
and Nicole Kidman to lose weight.
The diet
is divided into four stages:
attack, cruise, consolidation and stabilization
.
The first phase, dieters must consume as much food high protein and low in fat, including wheat bran and water.
Then followed by consumption of vegetables, but without fruit in the second stage.
The next stage, eating two pieces of bread with cheese and fruit, and two servings of carbohydrate per day.
Two days a week, dieters are allowed to eat dessert.
In the last phase, the dieter can eat whatever he wants. But afterward, dieters have to go back to the first stage of the diet occupation, namely the consumption of high protein, low fat, wheat bran and water.
Source: healthystylist.com