Gwyneth work out with Tracy
If you workout 2 hours a day, 5 days a week, but you don't watch what you put in your mouth, then all your hard work will waste just like that. But it always not easy to watch what you eat.
The key of success to lose weight fast is getting the balance right. The right amount of
calorie in VS calorie out.
Gwyneth Paltrow's favorite trainer,
Tracy Anderson
suggest this 4 superfoods to include in your diet, and boost up your metabolism.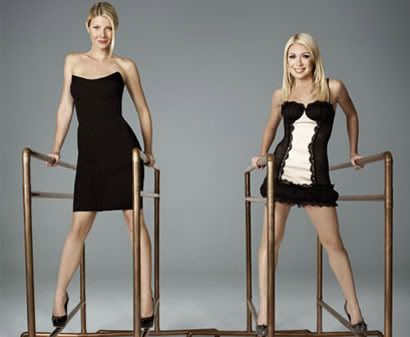 Tracy Anderson is Gwyneth Paltrow favorite trainer
Blueberries: Another fruit that you should eat as often as possible. Blueberries are great for anti-aging purposes and they have also been shown to improve brain function. They are high in potassium and Vitamin C, which can lower your risk of heart disease. Eat a handful of these each morning if possible – never underestimate the power of berries.
Cabbage:
Cabbage helps your
immune system
, kills bacteria and viruses, and is a really versatile superfood. If you
eat red cabbage
you can also get the incredible
anti-cancer
benefits. I like to mix a bunch of shredded cabbage in a salad, season with an oil-free lemon dressing and add a nutrient rich topping like chia seeds.
Fish

:

It is critical to have Omega3 in your diet, and it is most prevalent in cold water fish such as wild salmon (my personal favorite). It's important to avoid farmed fish if possible, and try to season lightly without any oil. Fish have also been shown to

reduce heart disease

, and the fatty variety also helps alleviate depression.