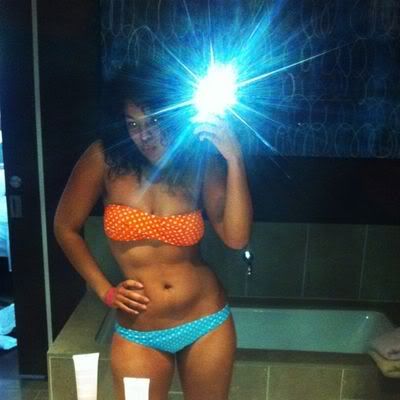 Jordin Spark shows off her toned abs to fans via twitter

Jordin Sparks is somehow managed to lose weight and work out those abs. The Season 6 "American Idol" winner posted a picture of herself on Twitter Sunday flaunting her new body and impressive flat stomach in an orange and blue polka-dot bikini.
How did the "Battlefield" singer get into such great shape?
Jordin told Us Weekly last month:
"Something just clicked with me, and instead of sitting around talking about it I said, 'I'm going to go hike that mountain!' And it continued. I've been hiking and I've done a couple of runs. I also do
Zumba Fitness
. It's so much fun!"
SEE THIS: Zumba Fitness Total Body Transformation System