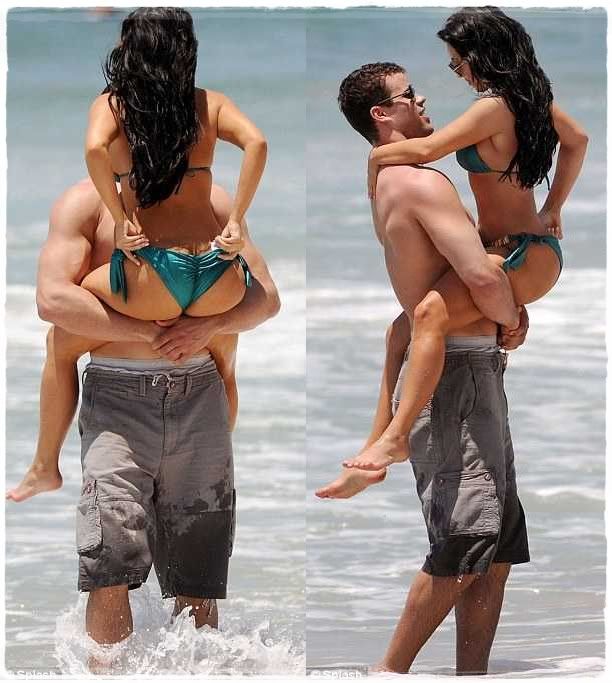 Kim Kardashian, 30 and her her beau NBA Star Kris Humphries, 26 was spotted on the beaches of Puerto Mita, Mexico last month. The two were there along with Kim's sister, Kourtney to celebrate Kourt's 32nd birthday.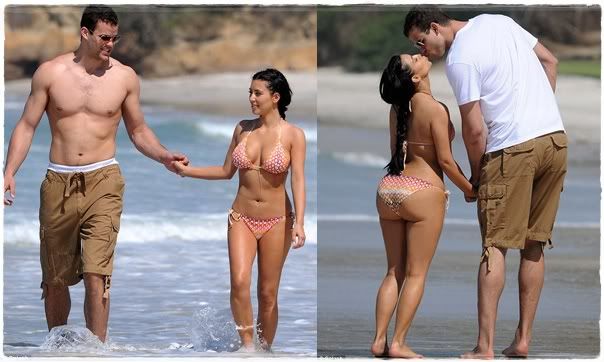 Click Here to get a butt like Kim Kardashian
The curvaceous beauty show off her toned and flat abs, well defined waist and incredibly sexy butt in tiny bikini. And hey, smoother skin too,
with no signs of cellulite.
Alright, leave the cellulite issue for a while. Bikini body is best wear with flat abs. Many people given up rice to lose weight and to achieve Kim Kardashian smokin' hot body. Rice is another excellent source of carbohydrate, apart from breads, pastas and cereals. Carbohydrates provide energy for the body, especially the brain and the nervous system. But if you want to lose weight, is it essential to skip rice and practice low carb diet instead?
There is a ton of information flying around about low carb diet. Registered Dietitian,
Jayson Hunter
come up with three facts about carbs and how you should use this information.
1. All carbs store as fat
Your body can store all carbs as fat when the muscles and the liver are already full of glycogen. So if you continuously eat a high carbohydrate diet this can lead to increased fat storage. Also, you can store more of your carb calories as fat when you eat too many processed and refined carbs. The key is to consume moderate carbs and choose carbs that have at least 2gms of fiber per serving. This will help control insulin spikes, which leads us to number 2.
2. Carbs will cause insulin spikes
Eating too many carbs at one sitting without enough other nutrients to counteract its effect will cause insulin spikes, which then triggers your body's fat storing mechanisms. This is why you suggested to eat whole grain carbs, vegetables and fruits with skin when possible because they will provide good sources of fiber to help control these insulin spikes. Also, make sure you balance your carb intake with lean protein to further counteract the effects of carbs in the body in regards to elevating your insulin levels.
3. Carb increase fat storage
Through a process known as de novo lipogenesis your body can directly increase fat storage by converting carbohydrates to fat. Eat whole grain, high fiber carbs as well as lean protein to control blood sugar rise, which then controls insulin spikes and helps prevent you from storing carb calories as fat.
As a conclusion, you need carbs
to function properly and maintain optimal efficiency. But the body doesn't need as many carbs as we feed it though.
Carbs are not the main culprit
as to why we fail to lose weight fast. Eat moderately and pick healthy carbs such as whole grain
to success your lose-weight goal.
Jayson Hunter RD, CSCS is the author of the Carb Rotation Diet. To discover the 5 absolute truths Every Serial Dieter Who Seeks Rapid-Weight loss MUST come to grips with visit
The Carb Rotation Diet.