Cover Girl: Marisa Miller feature on Shape for the 8th times
Marisa Lee Miller
is an American model best known for her appearances in the Sports Illustrated Swimsuit Issues and her work for lingerie retailer Victoria's Secret.
The 32-year-old beauty takes
Shape magazine
cover in
February 2011
issue for the 8th times. Looking at her stunning figure, it's hard to imagine Marisa ever being teased for her looks. In this issue, she confess that she and a friend were known for having big butts back in high school. They refuse to do squats at volleyball practice because they didn't want to get them any bigger. But these days, Marissa work hard to keep her bottom up.
"I love my butt and want to make sure it stays where it is. I was just talking to that same friend and we were laughing because now all we want to do is lots of squats to keep our rear ends curvy and feeling strong." - Marissa Miller
Speaking of her
workout routine
, Marisa prefer to go down-and-dirty
boxing
gym. She starts out with
jumping rope for 15 to 20 minutes.
Then she does 3-minutes rounds hitting the heavy bag with 1-minute breaks. And finally she finish up with five sets of 30 to 40
squats
.
To achieve flat abs, lean legs and sculpted shoulders like Marisa, include this move to your routine. Do 2 or 3 sets of each move three times a week. Rest for no more than 30 seconds between sets.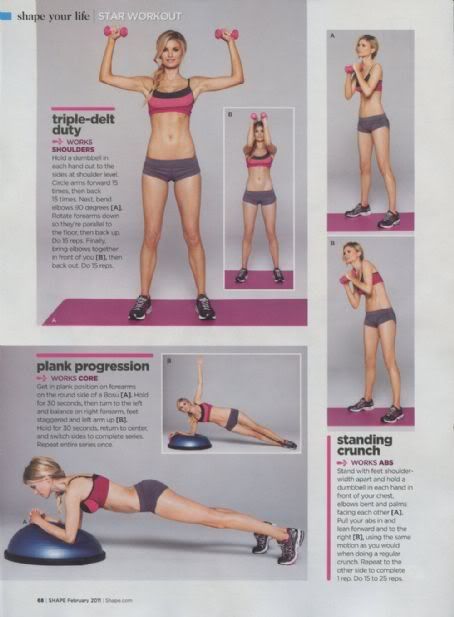 Star workout: Marisa shows her supermodel workout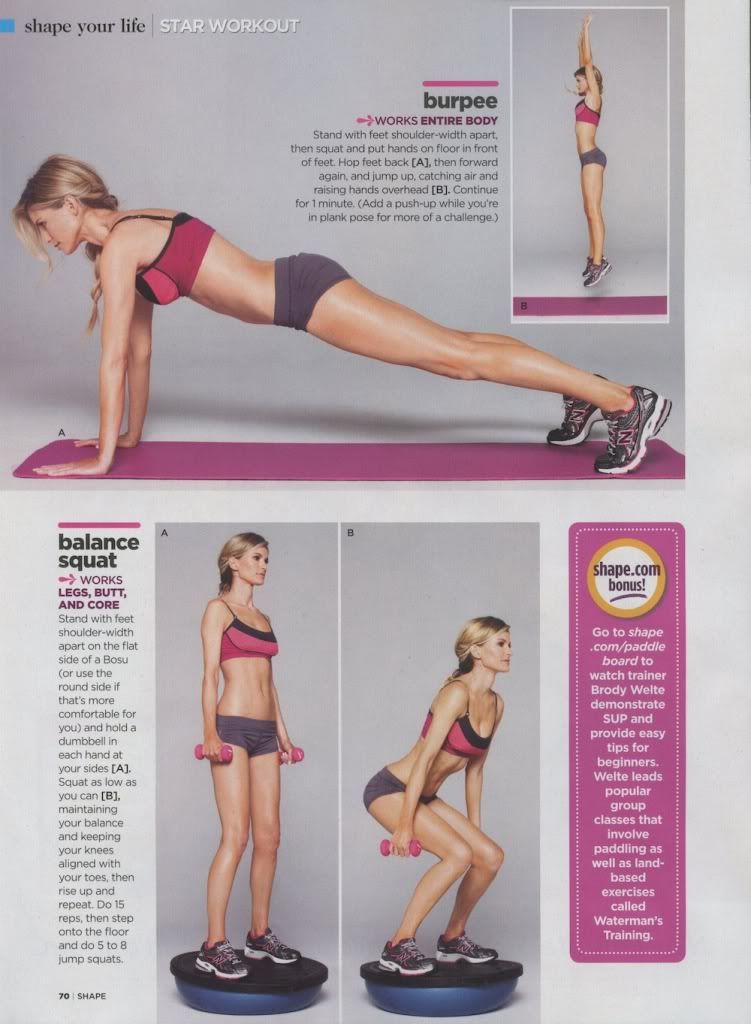 Star Workout: Burpee and squat like Marisa
For diet tips from Marisa, visit
Shape.com
PS -
Have fun with samba and shape your booty!