In the spotlight again:
Jessica Alba only 2 months after giving birth
Jessica Alba
only takes
two months
to getting back into shape after giving birth to baby, Honor Marie in June 2008. But went from a size 8 to a size 4 pretty quickly is not achieved by luck. She admit that she works hard for it. "I did it for the Campari job. [The workouts] were horrible. I cried. And I haven't worked out since," she says when asked by
Elle Magazine
reporter about her pre-pregnancy body.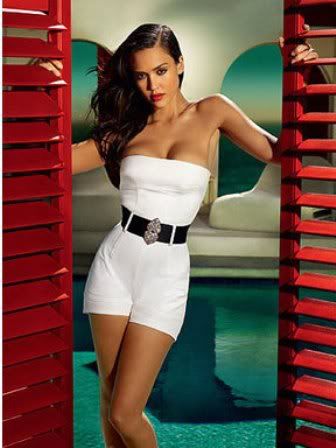 Jessica Alba for Campari
On the same interview, Jessica Alba admit to
wearing girdle
in an effort to shed the baby weight.
"I wore a girdle. Eight weeks after my girlfriend had her baby, you could see her six-pack. She told me to put an elastic band around my waist—any kind of band or girdle works. She was like, "I slept in it." I didn't recover as fast as she did. I don't have a sixpack—that's just not my body at all." - Jessica Alba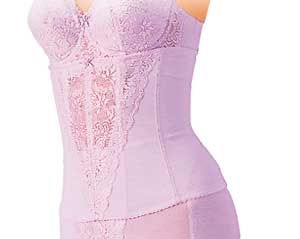 Elken Corpsdereve Girdle
Wearing a girdle is somehow associated with
weight loss
as this garment
suppress the appetite
, thus reduce waistline. But some people prefer not to have one because a girdle can cause discomfort in breathing and can cause an unsightly and uncomfortable bulge of skin. A perfect girdle sits well on your body that you don't even feel it. If you feel uncomfortable, then you need to
choose another
one
with the right size.
CLICK HERE to Discover the Critical Nutrient Your Body Craves to Burn More Calories
Here are
how to wear a girdle successfully
:
1) Correct measurement
Measure your body to get the correct hip, thigh and waist sizes. Get a girdles with at least one size larger than your normal size to allow room for comfort.
2) Healthy Diet
Don't eat a big meal before or when you wear a girdle. Avoid carbonated drinks, mint, tea, coffee, fatty foods and spicy foods which may irritate the spincter, and cause acid reflux.
3) Relax
Once it gets tighter, pause and relax. It may be a little uncomfortable to wear a girdle at first, but you are going to use to it after a while. The perfect girdle should not be too tight to hurt your hips and thighs.
4) Exercise daily
Work the back and stomach muscles while wearing a girdle. For good cardiovascular health, brisk walking is an excellent workout. However, always listen to your body. If it becomes labored, slow down to match your pace to your breathing capacity.
5) Don't do heavy exercise while wearing a girdle
If you plan to go run for marathon, just leave the girdle off.